Dream
Founded in 2010, Martin Miracles grew from an idea of a young boy with ADHD, who wondered how all parents could afford tutoring to help give their child the opportunities needed to work to their full potential. He soon realized that this was not possible and a dream was born. Along with his sister, parents, and his many helpers along the way, their dream has become a reality!

Mission
Martin Miracles is a non-profit organization helping children transform their disabilities into abilities by providing scholarships for tutoring services.

Vision
Our goal is to provide each child the opportunity to reach their full potential in school by providing them with a secondary learning environment that is conducive to their learning style, either in a small group setting or in a one on one setting.

Teamwork
Martin Miracles can only meet our goal with the collaboration with other organizations, state agencies, individuals and providers. Thank you for helping to give children with disabilities, residing in Arizona, the opportunity to be the best they can be!
Click here to help transform disabilities into abilities one child at a time!

If you prefer, a donation can be mailed to:
Martin Miracles, Inc.
P.O. Box 4328
Cave Creek, AZ 85327
INTRODUCING the brand new
Martin Miracles Teen Advisory Board
The Martin Miracles Teen Advisory Board's purpose is to empower teens from 6th grade through 12th grade by providing them with essential leadership, organizational & communication skills while ultimately benefiting the community. The teen will gain leadership skills and experience through real world applications. College mentors will mentor the Teen Advisory board members. The board will meet each month, envision and implement fundraising events to benefit recipients of Martin Miracles Scholarship Awards. Apply today if you are an innovative thinker, who wants to enrich your leadership skills, while serving the community around you.

For more details on how to apply, click on the Get Involved tab, then click on Teen Advisory Board tab.OR have your teen attend our first meeting to learn more! Our first meeting will be September 6, 2017 @ 7pm at 10460 N56th Scottsdale, AZ 85253 (Congregation Beth Israel donated their library space which is located near the circular driveway). For more information or any questions, you can contact Aydin Martin at aydinmartin@martinmiracles.org or Hannah Rose Martin at hannahrosemartin@martinmiracles.org



Create Your Own Scholarship
Now Martin Miracles presents the newest opportunity to create your very own scholarship. You can now have your very own scholarship named after yourself or a loved one. For more information go under the Get Involved tab to Create your own Scholarship.
Support Martin Miracles by shopping at AmazonSmile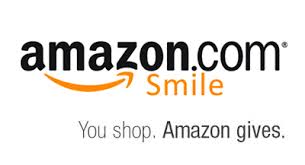 When you shop at AmazonSmile, Amazon will donate to Martin Miracles, Inc. Support us every time you shop!
Amazon donates 0.5% of the price of your eligible AmazonSmile purchases to the charitable organization of your choice.
AmazonSmile is the same Amazon you know. Same products, same prices, same service.
Support your charitable organization by starting your shopping atsmile.amazon.com.
Visit
smile.amazon.com
and choose Martin Miracles as your charity of choice and shop away!
Our Sponsors